RON ZAMKUS
Senior Pastor
Ron joined the staff of Southridge on January 6, 2008.  He and his wife Jude have been married since 1971 and have an adult son, Aaron and a granddaughter, Alexis.  Ron enjoys gardening and occasionally writing.  Jude works full time for Redbox, and enjoys reading and crocheting. Ron graduated from Mizzou (Bachelors in History) and Midwestern Theological Seminary (Masters of Divinity and Doctor of Ministry).
REUBEN PHELPS
Associate Pastor / Worship Leader
Reuben joined the staff at Southridge on May 2, 1999.  He serves as Associate Pastor / Minister of Music.  He and his wife Ronnie have two children: Benjamin who is involved in orchestra, and plays piano, bass and harp and is a student at Truman State. Sarah who loves animals of every kind and graduated from MU online.  Ronnie is Aquatics Director at our local YMCA.  Reuben and Ronnie graduated from Averett College (in Virginia) and Reuben from Southern Seminary in Louisville, KY.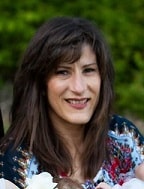 GINGER MATHES
Ginger began at Southridge in September of 2017. Ginger and her husband Gary have 2 grown children and 3 granddaughters. Gary serves at the Missouri Baptist Convention. Daughter Nicki and her husband Jaron, along with their three daughters, are missionaries in Nicaragua. Son Luke and his wife Tara live in Kansas City. Ginger enjoys spending time with family, running and hiking.